WHAT IS HEALTHY CHARLOTTE TACKLING IN 2019-2020?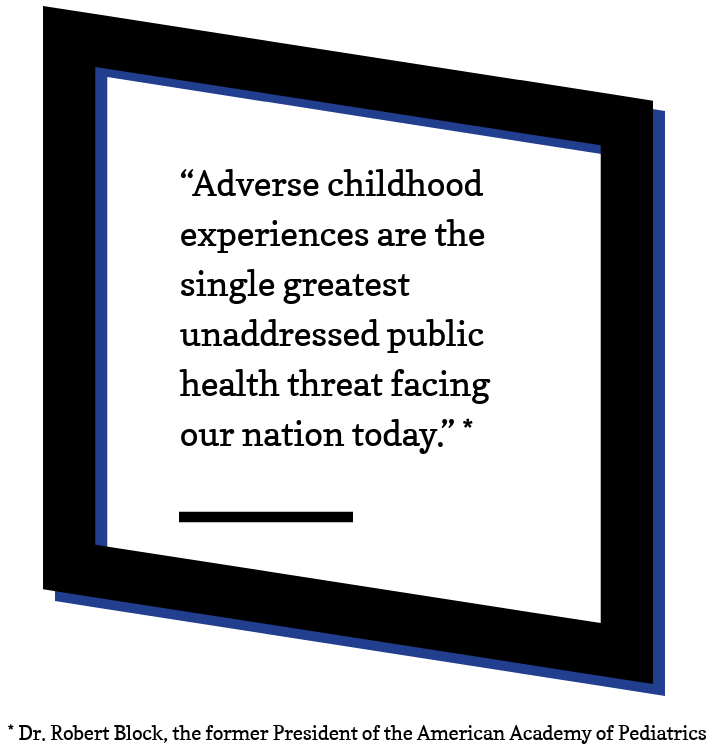 Childhood experiences, both positive and negative, have a tremendous impact on future violence victimization and perpetration, and lifelong health and opportunity. As such, early experiences are an important public health issue. Much of the foundational research in this area has been referred to as Adverse Childhood Experiences (ACEs).
Adverse Childhood Experiences have been linked to
risky health behaviors,
chronic health conditions,
low life potential, and
early death.
As the number of ACEs increases, so does the risk for these outcomes.
The wide-ranging health and social consequences of ACEs underscore the importance of preventing them before they happen.  Healthy Charlotte determined that beginning in 2019, reducing these adverse childhood experiences in Charlotte County would be the primary driver of community health improvement work. 
The group is using the Growing Resilient Communities 2.0 model to lay a foundation in the community to prepare the way for a healthier, happier, and more resilient Charlotte County. 
In addition to this great work, members of Healthy Charlotte, and many others in the community, are invited to participate in the 2020 Community Health Needs Assessment process.  Please email HealthyCharlotte@flhealth.gov if you are interested in participating.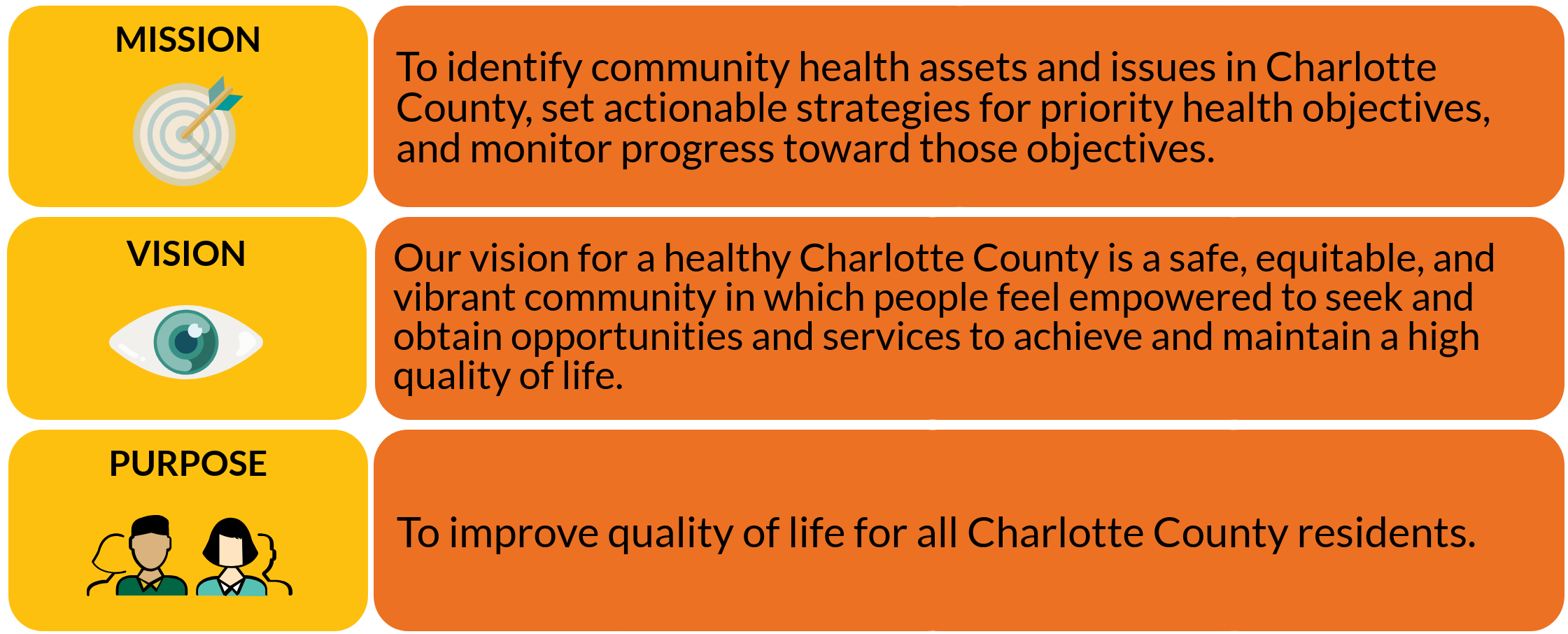 Service Area: Charlotte County, Florida
Donations are collected by the United Way and used to help finance Healthy Charlotte County programs and services that promote community health.